Innovative Cooling Solutions for Process Cooling Applications
Why Use a Chiller for Process Cooling?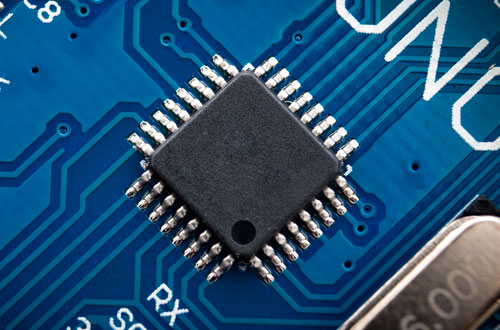 Consistent cooling is critical to process up-time.
Precise temperatures during production processes can impact the quality of the manufactured products, whether it is for plastics, printing, semi-conductors, chemical, electronics, or pharmaceuticals. With the diverse requirements, each process needs a custom designed cooling system to best match the proprietary production processes.
Precise Temperature Control

Knowing your application's threshold for temperature stability is key in selecting a chiller. Many processes can be adequately supported with +/- 3°F while others benefit from a tighter tolerance. The tight tolerance may be the difference between process consistency, component life, and precise positioning. Understanding the heat load requirements and whether the process undergoes rapid and significant rates of change will impact the design of the temperature-control strategy.
Lower total cost of ownership
Understanding your temperature stability requirements is critical in determining the best cooling solution. Balancing cost and temperature stability leads to a lower total cost of ownership and improved reliability for the production process.
Why Glen Dimplex Thermal Solutions?
GDTS is an experienced chiller partner.
One size chiller does not fit all cooling requirements. Partnering with an experienced process chiller manufacturer who understands your application needs is critical in designing a cooling system that fits your unique temperature requirements.
Our process cooling chillers feature:
Standard temperature stabiltiy of +/- 3°F, while some models can provide +/-1°F
Standard ambient temperature range 50 to 95°F for indoor models and -20 to 95°F for outdoor models
Custom designs for low and high ambient temperatures and low fluid temperatures
Redundant designs for proven 99.96% up-time
Find a Process Chiller Specifically for your Application
Share your application requirements or talk to a local representative to learn more about our process cooling chiller capabilities. Our chillers are also backed by 18-month parts and labor warranties and maintenance plans, as well as 24/7 technical service and support and next day parts.