Process Cooling Magazine recently shared an article written by Dimplex Thermal Solutions entitled "Select a Chiller based on Total Cost of Ownership."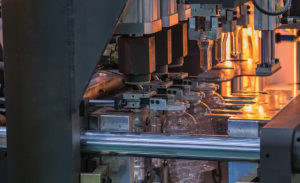 Selecting and purchasing an industrial chiller can represent a significant investment of time and money: one that should make financial sense upfront and for the life of the equipment. Careful planning before a chiller purchase — along with proactive maintenance and informed use throughout the equipment's life — can significantly decrease the total cost of ownership, making your chiller investment pay off in the long run.
Numerous factors affect the total cost of ownership. Many are unique to the specific use and demands of a given application. However, every proposed purchase can start with some universal considerations. Asking the following questions as you work through the specification process will help improve the reliability of your process as well as optimize total cost of ownership.
Is the chiller's design sized properly for current application capacity?
Should the chiller be designed for future capacity changes?
How will the location, footprint and chiller heat release affect the design?
Have plumbing length/height and piping been communicated to the designer?
Does a standard model meet your needs or will a custom design be more effective in the long run?
Who will perform the typical maintenance or future service needs on the chiller?
Does the chiller manufacturer have a robust warranty, service and repair program?
Are stock parts available from the chiller manufacturer?
This article will take a closer look at how the answers to these questions affect chiller selection and operation.
Read the entire article "Select a Chiller Based on Total Cost of Ownership" in Process Cooling Magazine.